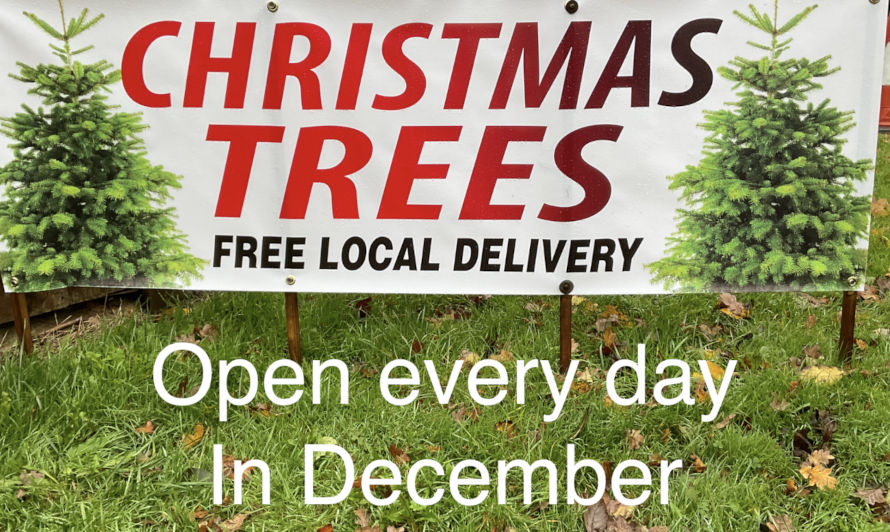 Mon - Fri
Saturday
Sunday
Bank Holidays
7am - 7pm
8am - 6pm
9am - 4pm (only in December)
10am - 4pm
We are normally closed on Sundays but throughout December we will be open from 9am until 4pm
Visit our Landscape Supply Centre. Located in Felsted, between Braintree and Great Dunmow.
Oak Service Station has been supplying garden materials and aggregates to public and trade customers since 1986. We stock a wide range of items including railway sleepers, water softener tablets, soil, shingle, firewood, logs, emergency heating oil and much more. Our prices are fair and match the high quality our customers expect. We serve hot and cold drinks too!
DON'T BE COLD THIS WINTER

YOU CAN BUY as little as 20lts or what ever you require. STAY WARM!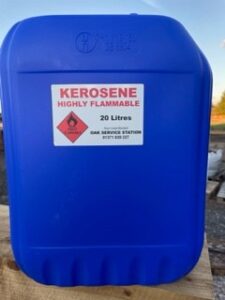 20 litre containers for all oil boilers. Phone for latest prices.
Kiln Dried Logs
Kindling Wood
Fire Lighters
Smokeless Coal
Bulk Kiln Dried Logs
25 kg Tablets
1 Bag £14.99
5 Bags
£14.49 = (£72.45)
10 Bags
£12.50 = (£125.00)
10 kg Tablets and Block Salt
£7.99
5 Bags = (£37.45)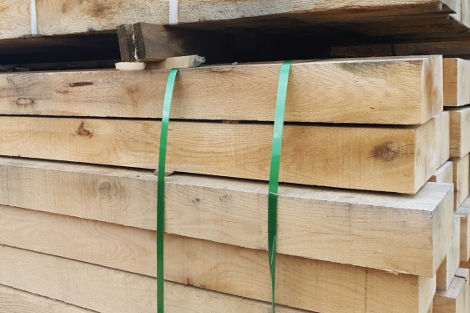 Superior quality oak railway sleepers from sustainable forest projects.
Expected lifespan of 15-20 years.
Ideal for lawn edging, patios, raised beds and retaining walls.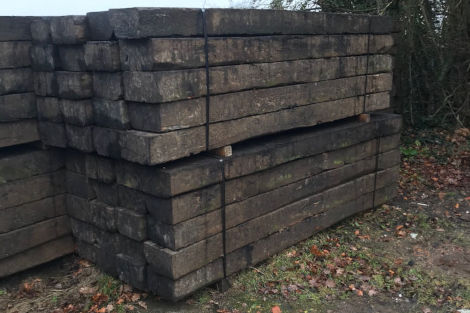 Genuine reclaimed grade A hardwood railway sleepers.
Rustic look & feel.
Ideal for edging, garden features and retaining walls.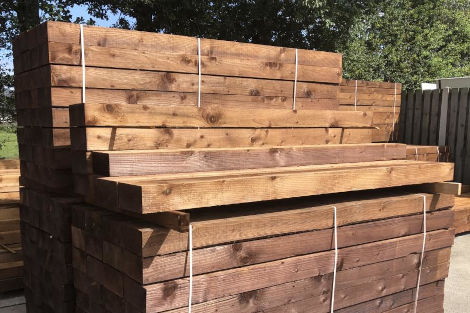 Pressure-treated, sawn sleepers from sustainable, managed forests.
Contemporary look & feel.
Ideal for a multitude of garden or home projects.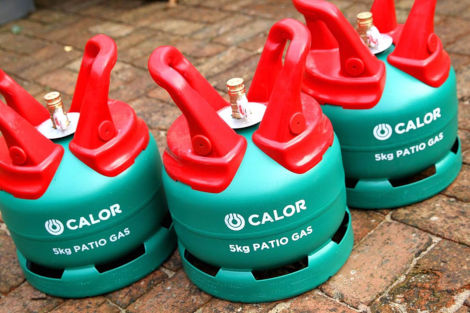 Propane and butane bottles in various sizes.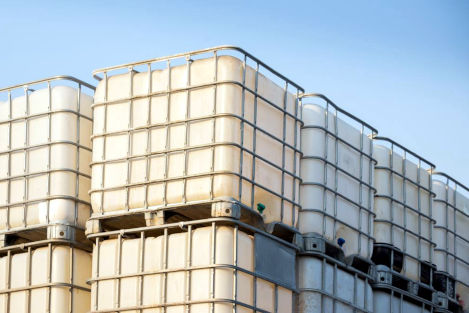 In very good condition. Approx 1000 litre capacity.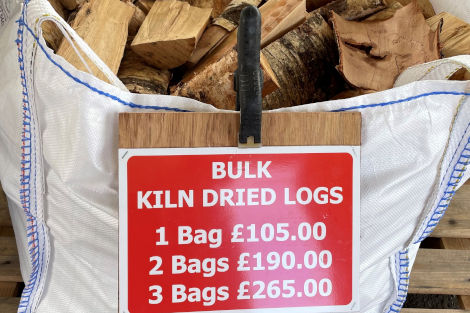 Perfect for wood burners, fireplaces, chimineas, and fire pits, etc.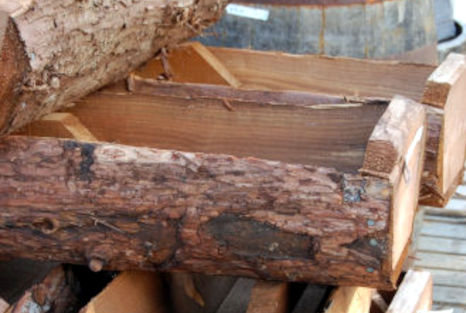 Hard-wearing, rustic planters.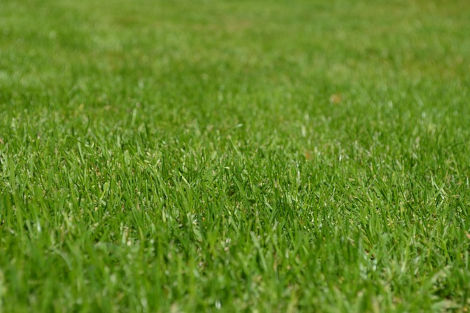 Create a perfect lawn with our high-grade turf.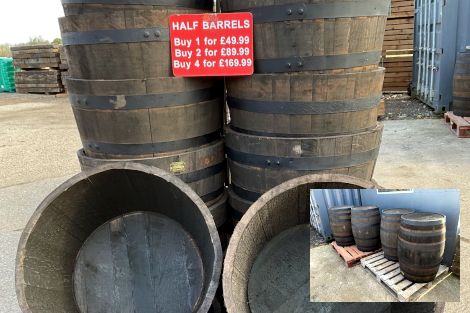 Rustic oak full barrels and half barrels.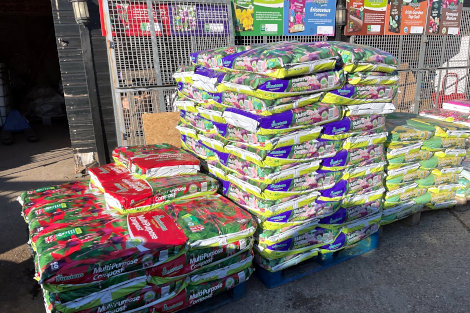 Multi-purpose compost, John Innes, peat-free, ericaceous & more.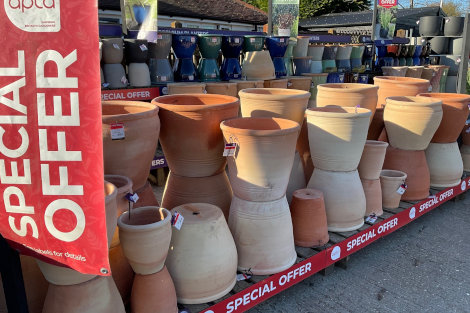 Great deals on terracotta, stone and painted garden pots in various sizes.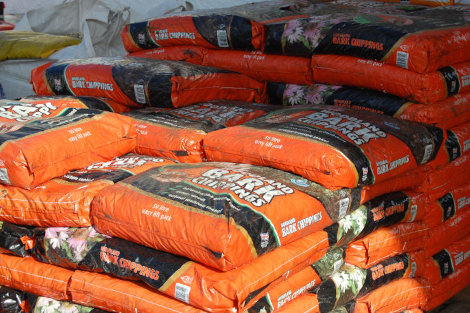 Decorative and functional landscaping bark chippings.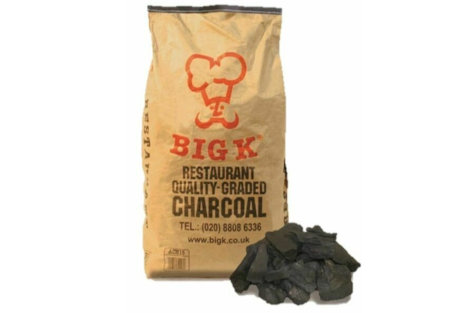 Long-lasting, consistent and great heat output for the perfect BBQ.

Top Soil, Slate, Pebbles, Rocks, Boulders, Shingle, Gravel, Stone Chippings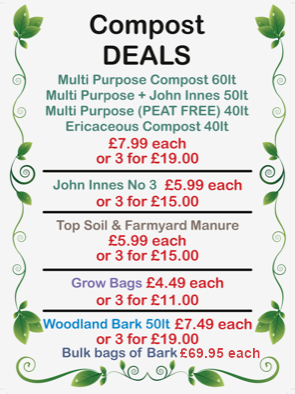 Petrol
Diesel
Engine Oils
Tobacco
Vape Pens
Wild Bird Feed
Bird Feeders
Rock Salt
Grass Seed
Gardening Tools
Spray Bottles
Snacks
Drinks (Hot & Cold)

Excellent price, excellent service, friendly and reliable, delivered quickly and on time. Highly recommend this firm, will definitely be using them again if I need more sleepers.

No waiting, went for kiln-dried logs and kindling etc which was loaded into my truck. Traditional service station with a garden centre.

Excellent service, prompt and courteous delivery. No complaints, we have done business for years!

I went here to pick up a Calor gas canister and the chap was really nice. When I arrived he was helping someone fill up their car by pumping their petrol, he carried the cylinder to my car for me and when I left he was carrying a large bag of wood chippings to someone else's car. If you want good customer service with a smile this is the place to go.

Fantastic service. I ordered some sleepers in the morning and they were delivered the same day. The Driver was extremely helpful. Thank you to all the team at Oak service station for a great service. Would highly recommend

Thank you for opening up out of hours to save me from running out of heating oil! Really appreciated it, especially in the middle of this crisis!
Oak Service Station
Dunmow Road
Felsted
Essex
CM6 3LD
01371 820227
johnhutley@btconnect.com